Cerenity Senior Care
White Bear Lake

in

White Bear Lake

, Minnesota
Cerenity White Bear Lake
Cerenity White Bear Lake offers Assisted Living, Respite, Skilled Nursing, Memory Care and Rehabilitation. Cerenity White Bear Lake has deep roots in its community, having served White Bear Lake and the surrounding area for over 60 years. We're proud to be actively involved in our community by hosting events throughout the year. The campus is located about 20 minutes from downtown St. Paul and a short distance from downtown White Bear Lake.
An on-site chapel with beautiful custom stained glass offers ecumenical and Catholic services for residents to enjoy if they choose. Our chapel also features a state-of-the-art hearing loop to improve the worship experience for residents with hearing aids. An interfaith prayer and meditation room offers an inclusive environment for all faiths.
The Residence at Cerenity
White Bear Lake
The Residence at Cerenity- White Bear Lake is a 43-unit apartment community that provides a full range of personal and health care services.  Assisted Living is for people who want to live independently but need some support services. We provide three meals a day, weekly housekeeping and daily 'I'm okay' checks.  A home care staff member is on-site 24 hours a day, 7 days a week.  We also offer a variety of activities and outings for people who want to participate.  The Residence is connected to long-term and transitional care, Therapy services and our beautiful interfaith chapel via enclosed walkway.
Renovating for Community Need
Cerenity has a long-standing tradition of enhancing services and facility accommodations to meet the needs of the senior community they serve. Following the 2014 major addition of the Transitional Care Unit and the chapel, Cerenity turned its focus to making improvements to the Assisted Living Residence.  The Residence common spaces- main dining room, fireplace lounge and game room, laundry room and main lobby- have been renovated to reflect a more contemporary aesthetic while providing a comfortable home-like environment.
Current Focus
During the Summer of 2020 Cerenity began interior renovations for its 43 Assisted Living apartments with the primary goal of improving wheelchair and walker accessibility. When each unit is complete, apartments will feature wider doorways, enlarged bathrooms, new kitchen cabinetry, flooring and contemporary lighting.  Our goal is to renovate 10-15 apartments per year, over a 3 year renovation plan.
Get to Know our Care
Floor Plans
Virtual Tour
The Care Center at Cerenity
White Bear Lake
Cerenity White Bear Lake provides 24/7 Skilled Nursing care to residents who have a variety of needs. This is the highest level of care a person can receive outside of a hospital. The Care Center offers both single and double-occupancy rooms, each with a bathroom.
Newly remodeled common areas provide comfortable socializing spaces for residents and visiting friends and family. Dining areas feature an á la carte menu selection. A party room is also available for residents to reserve free of charge for family gatherings.
Memory Care in our Care Center is home to residents with Alzheimer's disease and other forms of dementia. It provides a safe environment featuring a screened-in porch and deck. A wander-control system helps ensure residents' safety, and skilled recreational therapists offer activities designed to foster human interaction and provide appropriate cognitive stimulation.
Short-term Rehabilitation &
Transitional Care
Cerenity White Bear Lake provides care for those who require additional recovery time to safely return home after a hospital stay. Our TCU has 40 private patient rooms, equipped with a private bath with roll-in shower, flat screen TV with cable, remote-controlled lighting, and Wi-Fi access. On both floors there is a sunroom with views of Yost Park: a sitting room with a balcony; and each dining room is equipped with a fireplace. There also is a private dining room for families. Other amenities include a beauty/barber shop just for TCU patients, a spa with whirlpool bath, and a laundry room on each floor.
To help patients recover as quickly as possible, physical and occupational therapy are offered 7 days a week, and speech therapy is available 6 days a week. Outpatient and Aquatic therapy are also available.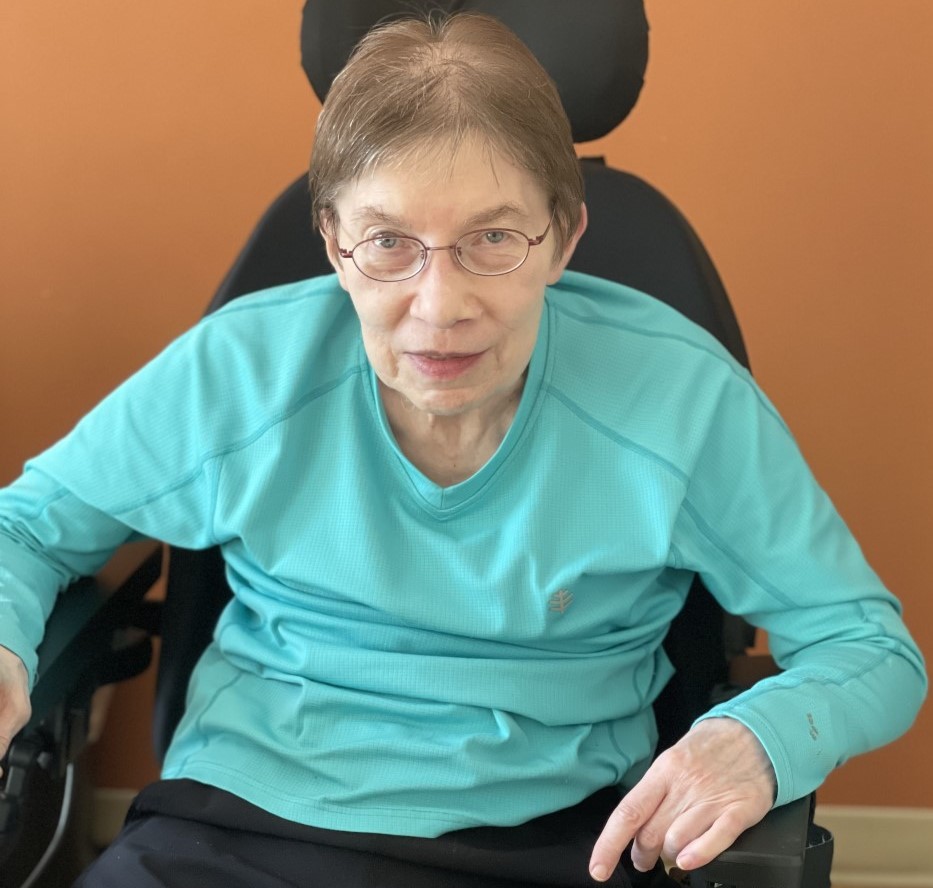 There is no place I would rather be than here for care and OT/PT therapies. I am impressed with how every staff has the same goal- help me gain back my independence! I have met so many great people while I've been here. Thank you, Cerenity- White Bear Lake!"
– Barbara, Patient at the TCU in Cerenity- WBL
Wellness Activity Calendars
Location and Contact Information
The Residence at Cerenity
White Bear Lake
4615 2nd Ave.
White Bear Lake, MN 55110
651-232-1867
The Care Center and
Transitional Care
1900 Webber Street
White Bear Lake, MN 55110
651-232-1818