Retirement Living Communities in
St. Paul

, MN
Discover the heart of everything we do.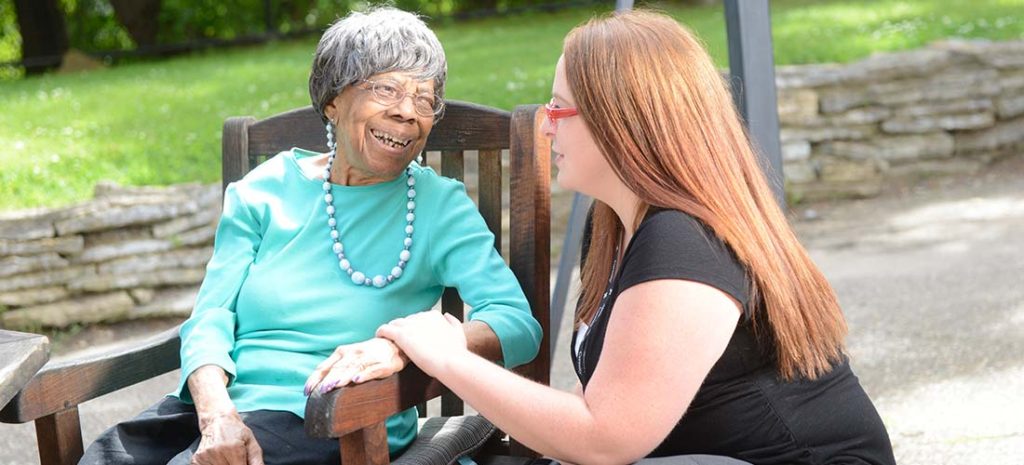 Cerenity Senior Care is a leader in senior living care services in the Twin Cities metro area. We have three unique campuses offering different levels of care and housing options for aging adults, including:
Independent Living
Assisted Living
Assisted Living Memory Care
Skilled Nursing
Skilled Nursing Memory Care
Rehabilitation (physical, occupational and speech)
Marian Special Care Unit (short-term dementia care)
Hospice care, including a Comfort Care Room
Residents of Cerenity Senior Care delight in the welcoming, respectful and warm atmosphere we provide, including a wide variety of programs and services that fit their physical, social and spiritual needs.
In keeping with our faith heritage, we offer spiritual support to anyone who desires it. Each Cerenity Senior Care community features a chapel and spiritual services including Mass, rosary, Bible study, nondenominational services and one-on-one pastoral care.
Cerenity Senior Care is a non-for-profit, faith-based partnership between:
HealthEast Care System
Serving St. Paul and the east metropolitan area, this nonprofit service provider is guided by their faith-based heritage, heeding the call to healing that respects the dignity and culture of every person. Compassionate health care is provided via 14 clinics, home care, a medical transportation center and four hospitals.
Benedictine Health System
For more than 30 years, Benedictine Health System, a nationally recognized, non-profit senior care organization based in Duluth, Minn., has provided a full spectrum of health and housing services to aging adults. Benedictine owns and manages skilled nursing, assisted living and independent living communities across the upper Midwest and offers services in such areas as therapy, rehabilitation, memory care, home health care, adult day and transitional care. Benedictine is sponsored by the Benedictine Sisters of St. Scholastica Monastery, Duluth. Additional information may be found at www.bhshealth.org.
Clement Manor
Serving suburban Milwaukee, this nonprofit organization is deeply rooted in the Franciscan value system and sponsored by the School Sisters of St. Francis. Clement Manor offers a beautiful campus with short- and long-term skilled nursing, in-house therapy, assisted living, independent living apartments, adult day program, child day care, and community outreach efforts.
Mission & Core Values
Our Mission
The mission of Cerenity Senior Care's faith-based communities is to cultivate independence and dignity by empowering the people we serve through innovation, compassion and excellence.
Our Core Values
Our Core Values are the foundation for everything we do at Cerenity Senior Care. We strive to live these values as we serve those entrusted to our care.
Hospitality. Creating a warm and welcoming community for residents, families and employees.
Respect. Treating everyone with dignity and reverence.
Stewardship. Maintaining an environment that is ethical, fair, inclusive and responsible.
Collaboration. Sharing ideas and best practices as well as capitalizing on our diversity.
Take a look at the opportunities to stay active at
Cerenity Senior Care

, in all levels of living.