Wine Classic 2020 – Postponed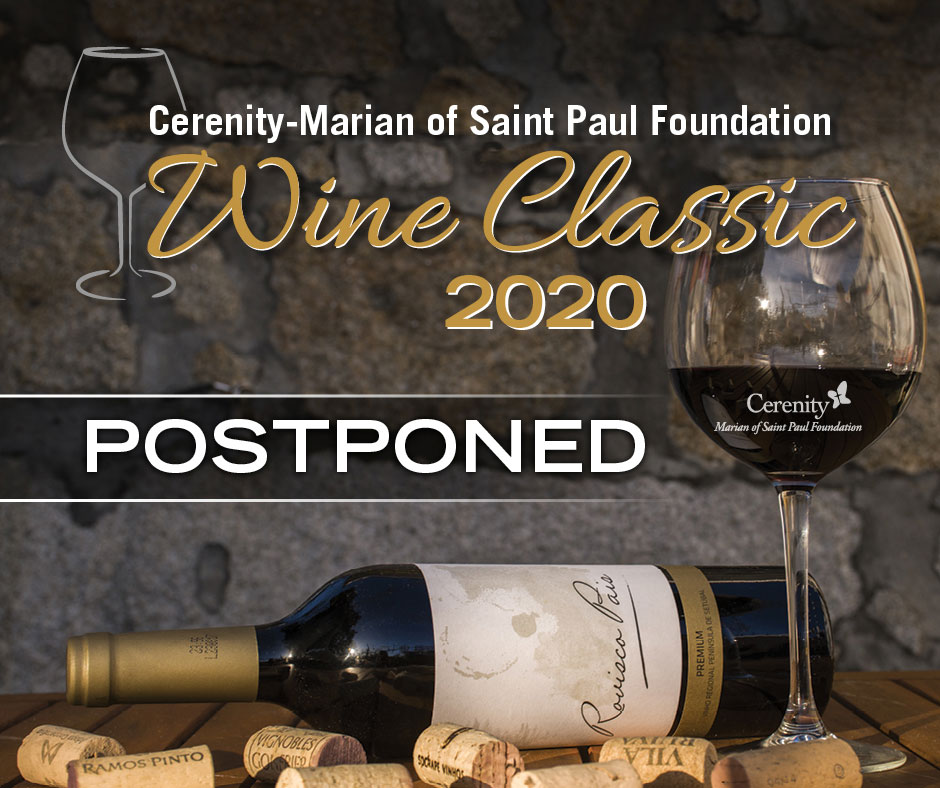 Thank you for being a part of the Cerenity-Marian of Saint Paul Foundation – Friends of Marian community.
Our top priority is the well-being of our residents, families, friends, and valued partners. After much consideration, we have made the decision to postpone the 2020 Cerenity-Marian of Saint Paul's Wine Classic that would have been held this September.
Although we won't be gathering in person, there are still ways you can support the elders we serve and have a positive impact on our mission. We are looking forward to hosting you in the future.